THIS IS US!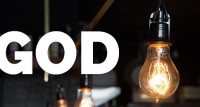 CHURCH MOTTO
Adopting Godly Living, Principles, and Thinking
Romans 12:2 & 2 Corinthians 5:17
And do not be conformed to this world, but be transformed by the renewing of your mind, that you may prove what is that good and acceptable and perfect will of God.
Romans 12:2
Therefore, if anyone is in Christ, he is a new creation; old things have passed away, behold, all things have become new.
2 Corinthians 5:17
Mission Statement
We exist to bring about transformation to the world by glorifying God through knowing, applying, applying, and proclaiming the life changing Gospel of Jesus Christ. St. Luke 4:18-19